MY GUITARS AND GEAR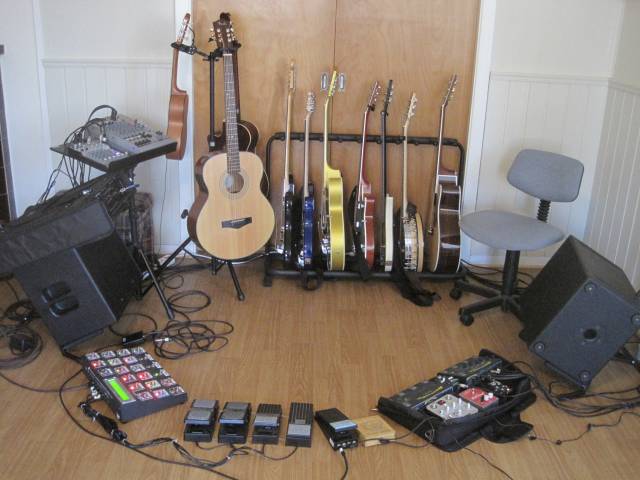 (solo-gig rig..)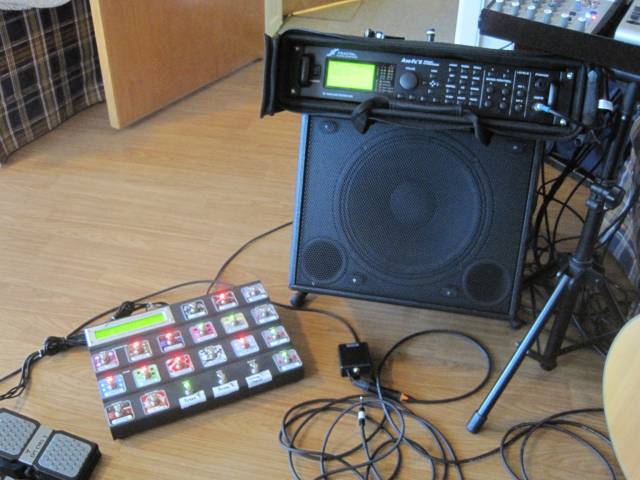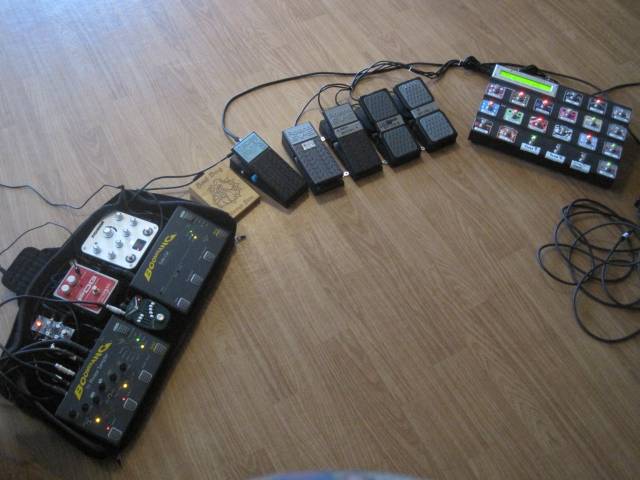 "How many guitars do you need? - Only one more".. ;-)
I suffer from
G.A.S.
(Guitar/Gear Acquisition Syndrome), and I have a lot of guitars and gear.
Here's a list over my current guitars and gear, plus previously owned gear
(as far as I can remember..)
EFFECTS PROCESSORS/PREAMPS, PEDALS, ETC.:
Fractal Audio Systems Axe-Fx II Preamp/Effects Processor (link to G66's Artist Page, where I'm also included..)

Fractal Audio MFC-101 Midi Foot Controller with stomplabels from www.stomplabel.de , plus additional exp pedals (see below)

Roland GR-55 Guitar Synthesizer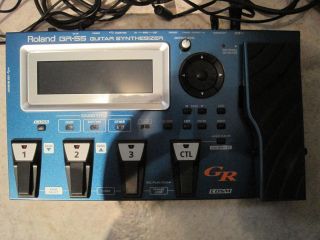 * Roland GR-100, one of Roland's early "guitar synths" (designed to be used together with my Roland G505 guitar, with built-in hexaphonic pickup and on-board controls for the GR-100)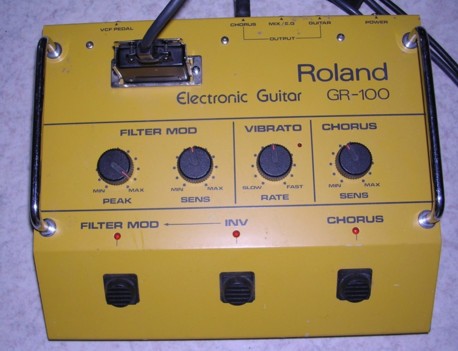 Z-stik 5-pt. percussion
Loop-master 2 looper effect switcher
Electro-Harmonix Micro Pog (EHX's product page have links to two of my videos using this pedal (scroll down))
"Bad dog" Stomp Box (foot rhythm stompbox)
Danelectro DJ14 Fish & Chips 7 Band EQ pedal
Boomerang III Phrase Sampler & Boomerang Side Car controller
BOSS FV-50H volumpedal
Palmer "The Junction" PDI-09 (specialized guitar DI Box)
Dean Markley Artist Transducer acoustic pickup
Schatten Dualie Player Outside'R acoustic pickup (defective)
Cubase Artist (previously Cubase SX) misc. plugins, such as Toontrack EZ drummer and
Native Instruments Guitar Combos, Steinberg UR22 Audio Interface (previously Echo MIA MIDI PCI )
Yamaha MG124CX audio mixer
sE electronics sE X1 large diaphragm cardioid condenser microphone
Shure SM58 (probably fake, bought cheap in the Philippines..)
PREVIOUSLY OWNED GEAR:
GUITARS/BASSES etc.:
"Boogie" bass (Made in Japan)
My first electric guitar was a used Ibanez 2365, (kind of a Fender Jaguar/Jazzmaster-copy), and here's a picture of me with it, back in 1979..

I also had an Ibanez Roadstar II- First bought a green metallic one, but it had some issues, so the shop took it back and gave me a white one instead (PHOTO)
I also had a cheap no-brand Strat-copy used as a project guitar for different rebuilds and paint jobs.. I sold it years ago, I believe at the time it had the special and quite rare "SHIFT 2001" tremolo-system* installed, and a Chandler neck* (*the Chandler neck and the Shift 2001 trem system was previously also installed on my Roland G505 guitar, see below)
AMPS ETC.:
(My first "amp" was my dad's old Radionette tube radio..)
My first real guitar amp was a Carlsbro Hornet 35W combo (?)
Fender Twin Reverb tube combo (used)
Fender Concert tube combo (used)
Ibanez GX60 combo (used)
Ibanez GX60B bass amp combo (used)
Marshall solid state combo (used)
Peavey Backstage (used)
Peavey Rage (small practice amp)
Marshall Valvestate 8008 (1U solid state power amp)
Mesa/Boogie 50/50 tube power amp (used)
Mesa/Boogie 20/20 tube power amp (used)
Fender Deluxe Reverb tube combo ("silverface", 1977(?)) (used )
Rivera Chubster 40 tube combo (used)
Rivera/Rocktron stereo rig consisting of: Rivera 2x12 stereo cabinet with self-built-in Rocktron Velocity 100 2x50W
power amp. (sold to Ole Børud in 2005) For several years I used a BOSS GT-3 or GT-6 respectively (plus misc. other pedals) as a preamp/processor going straight into the Rocktron/Rivera rig.
Engl Screamer 50 tube combo (used) PHOTO
Atomic Reactor FR active cab x 2 (used together with my Axe-Fx Ultra)
Crate PowerBlock (head only) (used)
Fender Jazzmaster Ultralight Amp + Cabinet
Voice Systems Combo Mini PA system
Harley Benton G112 Vintage/Celestion V30 cab
Tech 21 Trademark 60 (1x12)
EFFECTS/PEDALS AND MISC.: